Project Management Integration Tools

PMiTools is the core component of PMiNet. It's used to administer, maintain and control the Repository. This component provides the capability to build relatively seamless interfaces with "external" data sources including accounting, project schedules, resource plans, resource pools, rates, and other elements needed to build the comprehensive Performance Data Repository. Linkages and translation rules allow external files to remain in their native formats, eliminating manual effort and significantly reducing the possibility of errors. Preprocessing and validation procedures ensure data integrity, reliability and auditability. Performance Management is also administered in PMiTools. Project status updates are processed and Earned Value methods are applied to determine work performed. Earned Value is calculated and posted to the Repository.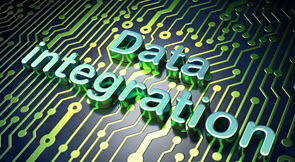 Accounting Interface
PMiTools imports actual cost from corporate accounting systems.
>>>
>>>
Interfaces are available for major accounting systems including Costpoint®, GCS Premier® and SAP®. Others are easily configured. The system provides reconciliation tools and maintains audit trails. Many additional features are available for automating special accounting procedures such as:
-allocation of special cost pools
-controlling accruals and automating reversal entries
-retroactive rate adjustments
-and others
Resource Planning
The Resource Planning module provides tools for updating and maintaining Baseline Budgets and Forecasts.
>>>
>>>
Resource plans are collected from electronic inputs submitted by CAMs or Task Managers using the RPM Resource Planning tool. Resource plans may also be imported directly from external systems using file mapping and translation facilities that are part of PMiTools. Resource plan data can also be extracted directly from resource loaded schedules when that source is available. Total labor cost can be calculated by PMiTools using direct rates, burdens and company specific application rules.
Performance Management
The Performance Management module is designed to support EV "lite" or EV "heavy" or anything in-between.
>>>
>>>
Project status updates and Earned Value calculations are performed with a user friendly interface that helps to make the process more intuitive. An easy to use schedule interface is provided for projects using milestone methods. Task and milestone information is extracted electronically from Microsoft Project schedules and used to compute project status and Earned Value.
View/Edit Repository
The View/Edit module provides quick and easy access to the entire Repository.
>>>
>>>
Extensive filtering options and parameter settings make it easy to isolate just the desired information and include/exclude burdens or fees. WBS elements can be summarized and displayed at any indent level. View/Edit provides access to the Work Breakdown Structure and other tables such as Resource Codes, Rates, the Fiscal Calendar, Project Header and others.