PMiNet Product Overview


The full PMiNet product is comprised of Database Components and Application Components. The components are designed to be combined and configured in different ways as needed to satisfy the unique requirements of different projects and applications. The database component is the Performance Data Repository ("Repository"). The Repository is an integrated relational database structure consisting of Resource Plans and Forecasts, Actual Cost, Schedules, Performance, Funding and other data tables needed to support application components. Application components provide feature rich applications and extensive functionality that come from many years of practical experience and expertise serving both contractors and government agencies over a wide range of contract types. Systems integration and performance management applications, for example, are included in the PMiTools component (Project Management Integration Tools). PMiIRS, the Information Retrieval and Reporting component, includes a full library of reports and charts designed to support numerous applications including the IPMR formats that support the Performance Management application and provide for compliance with ANSI/EIA-748. Other application components include the Resource Planning Module (RPM) and the NASA Financial Management and 533 reporting component (PMi533). These and other application components are described in the panel on the right side of this page.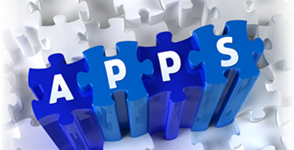 PMiTools
"Project Management Integration Tools" The primary component for systems integration and Earned Value Management.
>>>
>>>
Includes Pricing System tables such as resources, rates, burdens and others. Provides seamless electronic interfaces with external data sources for accounting, scheduling and Resource Planning data. Accepts Excel, CSV, text, database and other standard formats. Supports industry standard EDI for interface with contractor data files.
PMiIRS
The "Information Retrieval and Reporting System" Includes Reporting, Charting and Database Query functions.
>>>
>>>
PMiIRS provides budget, performance, actual cost and forecast reporting. IPMR reports and electronic formats required for compliance with ANSI/EIA748 are also included. Color coded performance status reporting with user defined thresholds allow management to focus on most critical tasks. Custom modules for reporting and electronic file outputs are developed and maintained in PMiIRS.
PMi533
"Integrated NASA Reporting System" is integrated with the Repository and is used to satisfy the full Financial Management reporting requirements of NPR 9501.2.
>>>
>>>
Also includes options for pricing Task Orders and Mods and generating the CTR, "Contractor Task Report". Electronic files and other output options are available.
PMiRPM
"Resource Planning Module" Provides project management with user friendly access to the Repository for Resource Planning and Forecasting.
>>>
>>>
Graphical views display current status. Update tools display actual/forecast detail and interactive recalculation of EAC as resource allocations are revised.